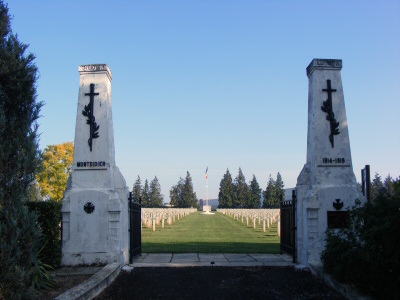 Nécropole nationale "MONTDIDIER", Montdidier, Somme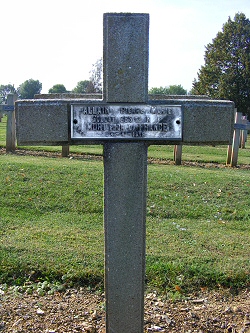 Pierre was born in Plouha, Cotes-du-Nord, Brittany, 24 September 1879. He married Mélanie, then later joined the 355 Regiment d'Infanterie (of France), 6 Corps d'Armée, 127 Division during the First World War. He was killed in action at Grivesnes (Somme) on 4 April 1918, aged 39 years. He was awarded the Medaille Militaire, and la Croix du Guerre. Alderney connection.
Married to Marie and lived at York Hill Alderney. A granite quarryman.
Died at the Somme, aged 39 years

Remembered on:
Island (Bailiwick) Memorial, St Peter Port, Guernsey
St Magloire Memorial, Guernsey
Memorial Plaque from French Consulate's Office in Jersey.