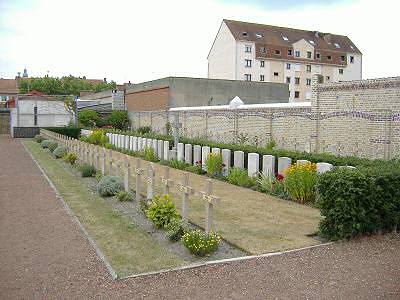 Malo-les Bains Communal Cemetery, Dunkirk
Possibly the son of French born Louis & Jane Beaudet (?) of Trinity, Jersey. Formerly a member of St Peter Port fire brigade.
Died of wounds, aged 31 years.
NEWS ITEM in Jersey Evening Post of Saturday 7 October 1916
Roll of Honour. Mrs Baudet of Cornet Street, Guernsey has received news that her youngest son, Seaman Louis Frederick Baudet, has died of wounds. The deceased who was a native of Jersey, was married and leaves a widow and two children. We offer our sincere condolences to the bereaved family.
Remembered on:
Island (Bailiwick) Memorial, St Peter Port, Guernsey
Notre-Dame Du Rosaire memorial, Guernsey

Commonwealth War Graves Commission Record