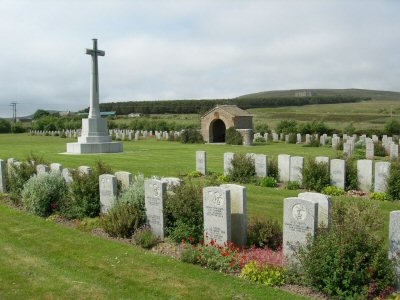 Lyness Royal Naval Cemetery, Orkney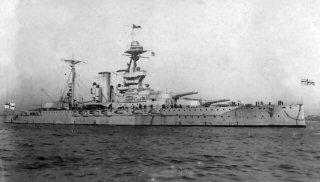 H.M.S."Malaya"
Commonwealth War Graves Commission Record
NEWS ITEM in Jersey Evening Post of Wednesday 7 June 1916
Roll of Honour. We regret to state that yet another Jerseyman, Philip Renouf Le Cornu, made the supreme sacrifice on 31 May. This son of the sea was 38 and was serving on HMS Malaya, he was the eldest son of Mr & Mrs P P Le Cornu of Vincent Hall, Trinity. To the widow (nee Langlois) and the other members of the family we beg to offer our sincere sympathy in their hour of sorrow.
A total of 26 Jerseymen are believed to have lost their lives in the Naval Battle of Jutland on 31 May 1916 and on HMS Hampshire which sank on 6 June 1916 after striking a mine off the Orkneys.
Armourer Philip Renouf Le Cornu
Royal Navy. H.M.S. "Malaya"
01/06/1916
Son of Philip Picot Le Cornu & Susan M Le Cornu of Vincent Hall, Trinty, Jersey. Husband of Mary Le Cornu (nee Langlois).
Died of wounds, following the Battle of Jutland on H.M.S. Malaya, aged 37 years.
Remembered on Trinity Church & Parish Memorials, Jersey
Picture courtesy of TWGPP
Notice of Death appears in Jersey Evening Post of Wednesday 7 June 1916
Commemorated on:
Trinity Parish Memorial, Jersey
Old Boys of St Mark's Company Boys Brigade Memorial, Jersey