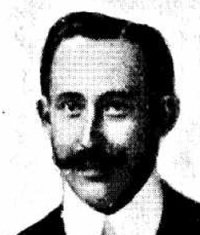 Sergeant John William Alexandre
16th Battalion, Middlesex Regiment
04/02/1917


1914-15 Star
Only son of Captain Alexandre of Prospect House, St Brelades Bay, Jersey.
Husband of Annie Alexandre of London.
Killed in action at the Battle of Ypres, aged 40 years.

Commemorated on:
St Brelade's Parish Memorial, Jersey
NEWS ITEM in Jersey Evening Post of Friday 23 February 1917
Roll of Honour. It is with regret we chronicle the death which has taken place in action somewhere in France of another loyal Jerseyman, Sergeant John (Jack) William Alexandre of the Machine Gun Section 16th Middlesex Regiment. The deceased Sergeant was a son of Captain J W Alexandre of Prospect House, St Brelades and was educated at Dulwich College. At the outbreak of hostilities he promptly answered the call and joined the Public Schools Battalion, being later transferred to the Machine Gun Section of the Middlesex Regiment. A sad feature of the death is that the deceased was about to return home to take up a commission he had justly earned. The late Sergeant Alexandre leaves a widow and three children and to these and the other relatives we tender our heartfelt sympathy.
NEWS ITEM IN Jersey Evening Post of Friday 30 March 1917

Flags were half-masted today at the Chamber of Commerce and the United Club as a mark of respect for the late Captain J Alexandre of St Brelades.