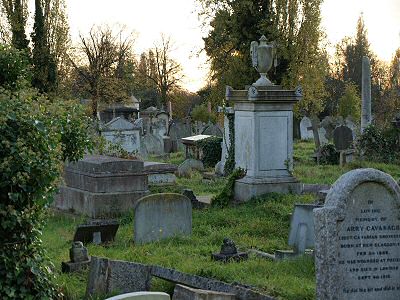 Kensal Green (All Souls) Cemetery, London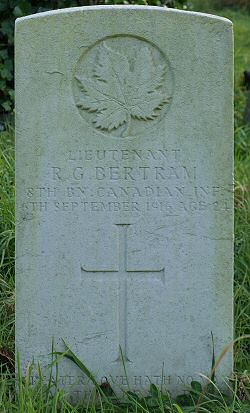 Commonwealth War Graves Commission Record
Commemorated on:
OV Memorial, Victoria College, Jersey
and on Grouville Parish Memorial, Jersey
NEWS ITEM in Jersey Evening Post of Monday 3 July 1916
Jersey Soldier in Hospital. Lieutenant R G Bertram of 1st Canadian Division is in the Empire Hospital, London. We wish him a speedy recovery.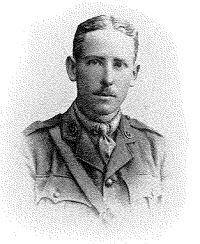 Lieutenant Rolf Guillaume de la Vieuville Bertram
8th Battalion, Canadian Infantry (Manitoba Regiment)
06/09/1916

Son of the Hon. Louis John Bertram, C.M.G., and Mrs. Bertram, of Mandeville, Jamaica, British West Indies.

Died of injuries received at Bombing School, aged 24 years.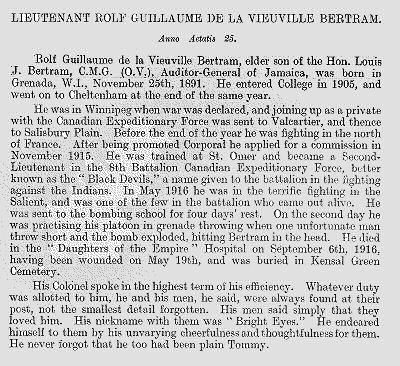 NEWS ITEM in Jersey Evening Post of Monday 11 September 1916
Roll of Honour. Yet another Jersey, Lieutenant R G Bertram, has made the supreme sacrifice. This gallant officer, who was born at Grouville, was the second son of the Honourable Louis J Bertram, formerly of Grouville and now Auditor General of Jamaica. He was in his 23rd year and gave up a position in one of the Canadian banks to join the 8th Battalion of the 1st Canadian Division. He was wounded during the fighting in July and was eventually moved to the Daughters of Empire Hospital at Hyde Park. His mother returned from Jamaica to visit him, but to the great regret of his relatives and many friends the soldier did not rally and passed away on Thursday last as the result of his wounds, and was buried on Saturday. To the family abroad and the relatives here, who include Mr J Bertram and Mrs Picot of Ivy Gate, and to the late officers many acquaintances we offer our sincere condolences in their bereavement.