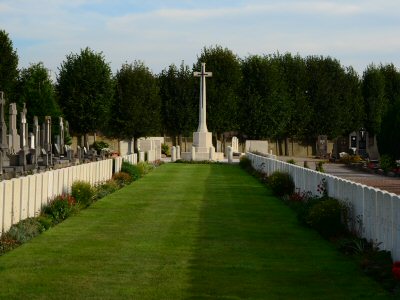 St Andre Communal Cemetery, France, Nord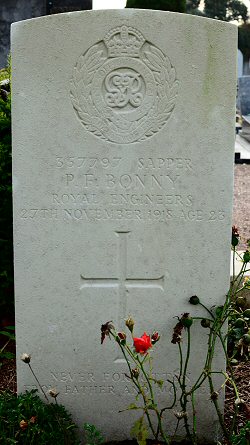 NEWS ITEM in Jersey Evening Post of Tuesday 10 December 1918
Roll of Honour. Yet another of the few remaining gallant lads of the original Jersey Company Royal Irish Rifles has made the supreme sacrifice and by an irony of fate this took place on 27 November at a Casualty Clearing Station in France, some time after the signing of the Armistice. The hero is Pioneer Peter F Bonny, who was transferred from the Royal Irish Rifles to the Royal Engineers. He was in his 24th year and was the only son of Mr & Mrs Bonny who reside in St Marys, to whom, with the fiancee and other relatives we tender our sincere condolences.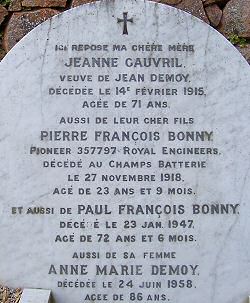 Sapper Pierre François Bonny
4th Field Survey Company, Royal Engineers
27/11/1918


1914-15 Star
Family Memorial at St Peter (St Mathew) Roman Catholic Churchyard, Jersey
Son of Mr. P. F. Bonny, near La Foret, St. Mary's, Jersey.

Died, aged 23 years
Notice of Death appears in Jersey Evening Post of Tuesday 10 December 1918


Commemorated on St Mary's Parish Memorial. Jersey