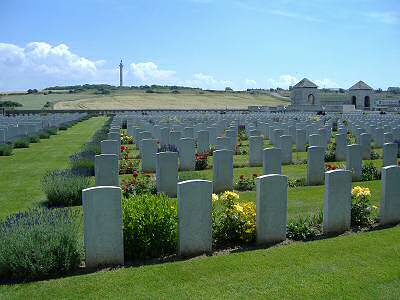 Terlincthun British Cemetery, Wimille, near Boulogne.
The eldest son of William and Annie Browning of 1 Harve des Pas, St Helier.
Died of wounds complicated by bronchial pnuemonia at the 55th General Hospital, Boulogne, aged 19 years.
NEWS ITEM in Jersey Evening Post of Wednesday 6 November 1918
Roll of Honour. We regret to record the death which has taken place at the 55th General Hospital in Boulogne, as a result of wounds received in action and broncho-pneumonia, of Private Charles Browning of the Machine Gun Corps, eldest son of Mr & Mrs W Browning of 1 Havre des Pas. The deceased, who was a very efficient soldier, had been in France some time. We offer the bereaved family our sincere condolences.

Commonwealth War Graves Commission Record