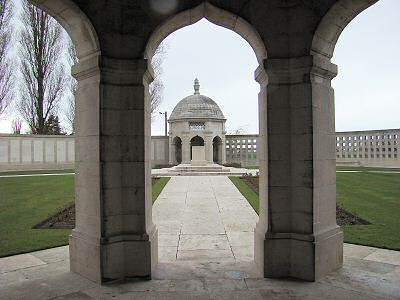 Neuve Chapelle Memorial

Only son of Colonel Andrew McCrae and Margaret Hay Bruce of Roche d'Or, Samares, Jersey
Killed in action at Givenchy, aged 24 years

Plaque in St Clement's Church, Jersey

Educated at Victoria College, Jersey

Commemorated on:
Family memorial in St Clement's Church, Jersey
St Clement's Parish Memorial, Jersey
and on the OV Memorial, Jersey


William Arthur McCrea Bruce, the son of Colonel and and Mrs A McCrea of La Fontaine, St Clement, Jersey entered Victoria College in September 1904. In 1908 he attended Sandhurst where he was a King's India Cadet. Following his passing out in 1909 he travelled to India where he had to serve for twelve months in a British regiment before taking up his Indian Army commission. He was attached to the Northumberland Fusiliers while he learnt Urdu and was educated in the customs and traditions of India. In 1911 he was posted to the 59th Scinde Rifles where he served on the North West Frontier.
When war broke out in 1914 he was on leave in Jersey. His regiment was ordered to France and he rejoined them in Cairo en route for the Western Front.
The Victoria Cross was not awarded until nearly five years after Bruce was killed in action, as it was not until returning PoWs had been interrogated that the full facts of his action came to light.
NEWS ITEM in Jersey Evening Post of Wednesday 23 December 1914
Killed in Action. We regret to announce that news has been received of the death in action near La Bassee on 20 December of Lieutenant W A Macrae Bruce of the Indian Army. The deceased was the only son of Colonel & Mrs Macrae Bruce of Roche d'Or, Samares, to whom we offer our sincere condolences.
Commonwealth War Graves Commission Record