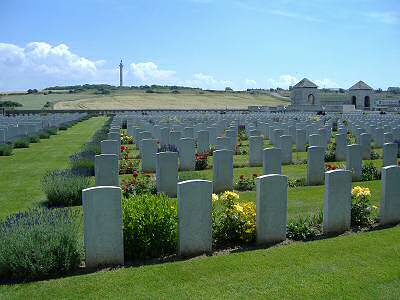 Terlincthun British Cemetery, Wimille, near Boulogne.
Fourth son of Mr & Mrs A de la Haye of 25 Garden Lane, St Helier, Jersey.

Died at the 13th General Hospital in Boulogne, aged 23 years.
NEWS ITEM in Jersey Evening Post of Monday 23 September 1918
Roll of Honour. Another gallant Jersey lad who has died of wounds is Private O E de la Haye of the Hampshire Regiment, son of Mr & Mrs de la Haye of 25 Garden Lane, who on Saturday last at the General Hospital in Boulogne succumbed to the injuries he received in the recent fighting. The gallant lad was only in his 23rd year and was a most efficient soldier and well respected. We tender the relatives our sincere sympathy feeling that as time passes away the knowledge that their loved one died as a hero will assuage their natural grief.

Commonwealth War Graves Commission Record