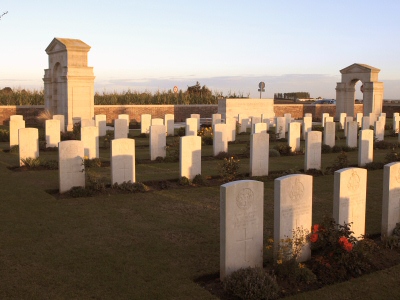 Monchy British Cemetery
Born St Pancras, 21 Apr 1884. Ex-E Surreys 7226. Killed between 10 and 11 Apr 1917. Husband of Georgina Rachel Silvester (born St Ouen) and son in law of Richard John Silvester and Rachel Silvester (nee Le Cornu) of St Ouen (GWF).
Killed in action, aged 33 years.