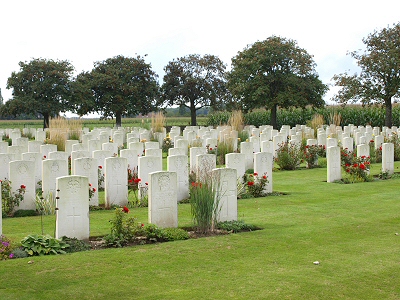 Talana Farm Cemetery, Ieper
G.R.O. Indices for Army Overseas Births shows Francis Dinsdale was born in 1896 at Guernsey to George Dinsdale & Laura Millard (his wife). The 1911 Jersey census return states that he was Jersey born.
It seems that his father served in the 13th Regiment of Foot, which became the 1st & 2nd Battalion, The Somerset Light Infantry. The 2nd Battalion was stationed in Guernsey 1895 - 1897.
Commonwealth War Graves Commission Record