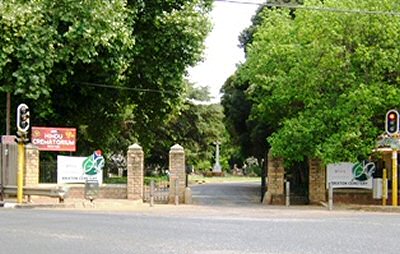 Johannesburg (Brixton) Cemetery, South Africa

Notice of Death appears in Jersey Evening Post of Monday 23 December 1918

Commemorated on St Clement's Parish Memorial, Jersey

NEWS ITEM in Jersey Evening Post of Monday 23 December 1918
Roll of Honour. It is with deep regret that we record the death which has taken place at the VAD Hospital in Johannesburg of Ernest John Le Vavasseur dit Durell, second son of Mr & Mrs E F Le V dit Durell of Le Hocq. The deceased who had been in South Africa for many years, though over Military age, joined the South African Forces at the outbreak of war and saw considerable service in the capture of German East Africa. Unfortunately he contracted influenza recently and this developing into pneumonia he passed away aged 47. We tender the parents and other relatives our sincere sympathy.

Commonwealth War Graves Commission Record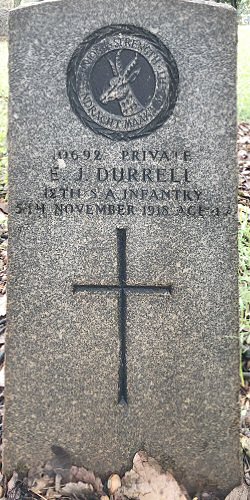 Private Ernest John Le Vavasseur dit Durell
12th Regiment, South African Infantry
5/11/1918
Second son of Edward Francis & Susan Julia Le Vavasseur dit Durell of Bay View, Le Hocq, Jersey.
Died, aged 47 years