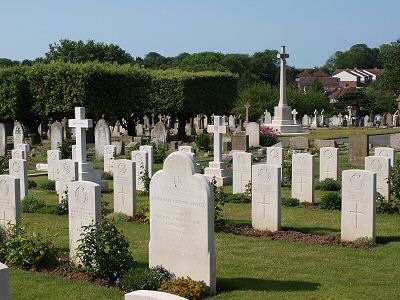 Seaford Cemetery, Sussex

Sussex Coroner's Report COR/1/3/716 dated 19th June 1918 stated that Private Gallichan died from a brain abscess, the result of a skull fracture after having been kicked by a horse.

Died, aged 20 years.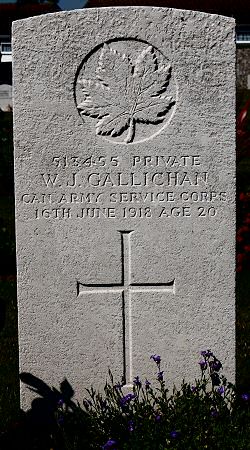 Private William James Gallichan
Canadian Army Service Corps
16/06/1918
Son of Mr. and Mrs. James Gallichan. Born at Sandy Beach, Gaspe Co., P.Q.