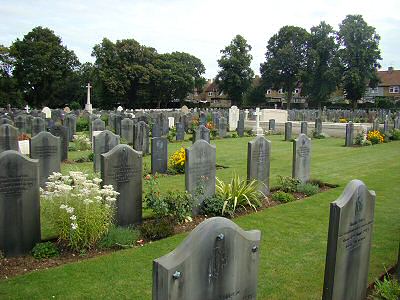 Gillingham (Woodlands) Cemetery, Kent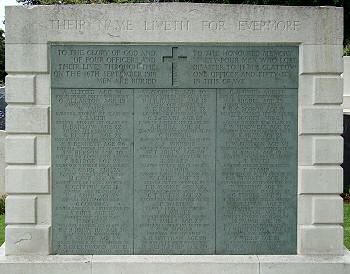 H.M.S. Glatton Memorial

H.M.S. Glatton was destroyed by an internal explosion at Dover Harbour in September 1918. The bodies were not recovered until March 1930.
NEWS ITEM in Jersey Evening Post of Monday 23 September 1918
Roll of Honour. The explosion on HMS Glatton on 16 September added at least one more gallant Jersey sailor to Jersey's already long Roll of Honour, we refer to Raphael Genée son of Mrs Gorvel who resides near St Ouens Church. The deceased, who was 30, was serving as a Stoker Petty Officer on the vessel which was well known locally. We tender the relatives our sincere sympathy feeling that as time passes away the knowledge that their loved one died as a hero will assuage their natural grief.
He was posted missing in an explosion on September the 16th 1918. One year later it was announced that he was officially believed to be killed.
Notice of Death appears in Jersey Evening Post of Monday 23 September 1918
Commemorated on St Ouens Parish Memorial, Jersey
and on St Peter (St Matthew) Roman Catholic Church Memorial, Jersey
Commonwealth War Graves Commission Record