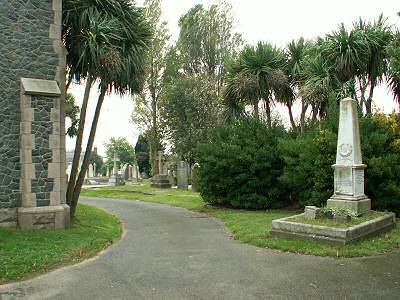 Almorah Cemetery, St. Helier, Jersey
Son of Joseph and Elizabeth Hale. Husband of Esther Jane Hale, of 72, Tantara St., Walsall, Staffs. Born at Rotherham.

Died, aged 40 years.
Charles was born in Rotherham, Yorkshire to Joseph and Elizabeth (nee Lewis) Hale of 213, St. Annes Road, Rotherham, his father being a blacksmith.
He married Esther Jane Lee, the daughter of George Lee, a barreller of 72, Tantarra Street, Walsall, at Walsall on Saturday 28 March 1903 and then resided with his in-laws. There were two children to the marriage, Charles and Esther.

Charles served for seven years in the York and Lancaster Regiment and fought throughout the Boer War, for which he received his medal with seven bars. He had completed his nine years on reserve working at Walker Brothers, Pleck Road, Walsall when war broke out, but re- enlisted in the South Staffordshire Regiment.
Charles was drafted to Jersey for training but died of heart failure following a parade at 'The People's Park', St. Helier. He was 40 years of age.

Charles is buried at Jersey's Almorah Cemetery in Grave 5.21.T. The internment took place on New Year's Day and was conducted with full military honours. A company of officers and over a hundred men attended the funeral which took place in heavy rain. The Reverend A. Gordon of St. James's (Garrison) Church took the service. A firing party of fourteen men, led by Sergeant Banes, led the cortege followed by a military band under the direction of Bandmaster A.W. McKee.