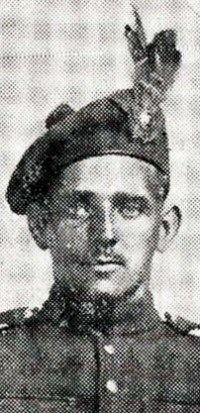 Private James Van Alstine Baring Gould Hawkins
25th Battalion Canadian Infantry (Nova Scotia Regiment)
02/10/1918
Born in 1896 at Nova Scotia. Son of Jersey born Philip George and Nova Scotia born Susanne Hawkins, née Budge). Brother to Private George Francis Hawkins. He had travelled to Jersey with his parents and sisters.
Died of wounds received at Cambrai, aged 22 years
Commonwealth War Graves Commission Record
His father Philip George Hawkins (Painter by trade) was married to Susanne Budge. The couple married in Novia Scotia and travelled to Jersey GB where Philip was from. Sadly Philip died (July 1898) and the Government of Jersey paid for Susanne Hawkins and 5 children to return to her native Nova Scotia on the SS Vancouver from Liverpool 1st January 1899. Susanne subsequently married English born William Ward, a fisherman.