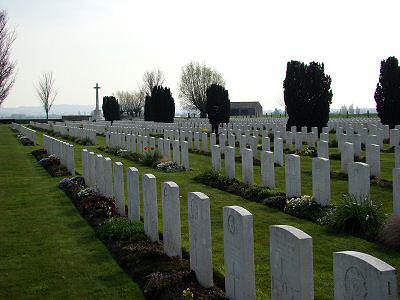 Nine Elms British Cemetery, Belgium.
Son of George and Alice Jeune, of St Saviour's Road, Jersey.
Killed in action, aged 28 years


NEWS ITEM in Jersey Evening Post of Friday 9 November 1917
Roll of Honour. We regret to state that Mr & Mrs G P Jeune of Oxford Road yesterday received the sad news that their youngest son, Gunner Wallace Jeune of the Canadian Field Artillery, had died at a Casualty Clearing Station in France on 31 October, as the result of wounds received in action. The young and gallant Jersey Canadian was 28 and left for Canada some 6 years ago. He then entered the employ of Mr P C J de Gruchy and in response to the call of the Motherland joined the Canadian Expeditionary Force some 3 years ago and was wounded about 18 months ago. Previous to leaving for the land of the Maple he was in the employ of Mr G D Laurens of King Street. We tender the family our heartfelt sympathy in their sorrow.