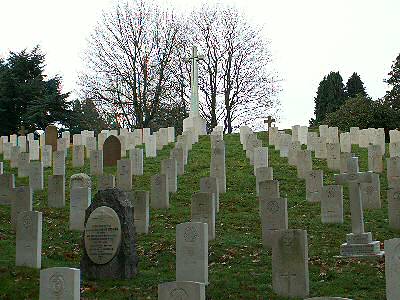 Aldershot Military Cemetery
Notice of Death appears in Jersey Evening Post of Wednesday 29 August 1917
NEWS ITEM in Jersey Evening Post of Thursday 23 August 1917
Jersey Postman Fatally Injured in Bombing Accident. We regret to state that Sergeant George Antony (Jock) Kennedy of the Post Office Rifles was injured in a bombing accident near London a few days ago and passed away on Tuesday. Jock Kennedy will be remembered as a prominent footballer and a popular postman at the St Helier Post Office, who like many other local postmen joined up soon after the outbreak of war. The news of his tragic death will be received with regret by scores of friends and acquaintances and to the widow, who currently is residing in England, we tender our sincere sympathy.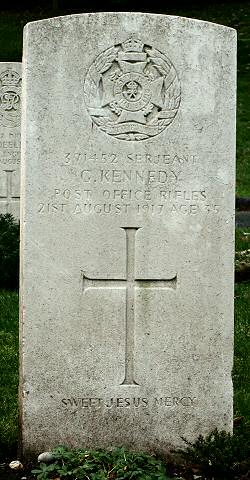 Sergeant George Antony Kennedy
8th Battalion, London Regiment (Post Office Rifles)
21/08/1917
Son of Thomas and Charlotte Kennedy, of Aberdeen. Husband of Louisa Emily Kennedy (nee Cobb) of 23, St. Saviours Rd., St Helier, Jersey.

Killed in an accident at Blackdown Camp, aged 35 years


Commonwealth War Graves Commission Record