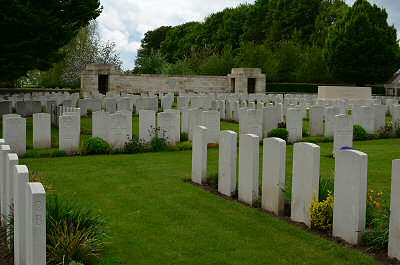 Tournai Communal Cemetery Allied Extension, Belgium
Son of Lewis Le Brun, R.N. (retd.) and Isabella Mary Le Brun, of "Enfield", Kingland Rd., Poole.
Killed in action, aged 22 years
NEWS ITEM in Jersey Evening Post of Thursday 14 November 1918
Roll of Honour. News has been received of the death in action in Belgium on 31 October last of 2nd Lieutenant L A Le Brun of the Hampshire Regiment attached to the Somersets. The deceased officer was the only son of Mr Lewis Le Brun of Poole and nephew of Paymaster Captain W H Le Brun of HMS Victory and Sans Ennui, St Aubin. He enlisted at the age of 19 in the Royal Fusiliers and was wounded at the Battle of the Somme, after gaining an OTC qualification he was gazetted 2nd Lieutenant in the Hampshires in May of this year, and was attached to the Somerset Light Infantry for service in France. He was only 22.

Commonwealth War Graves Commission Record