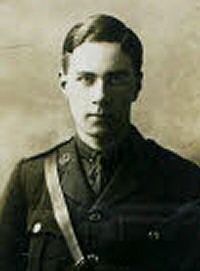 Second Lieutenant Lieutenant Reginald Walter Le Gallais
Royal Flying Corps
15/09/1917
Son of M F H Le Gallais and Mrs Josephine Le Gallais, of 22 Rue Louis Hymans, Brussels. Born at Jersey.
Killed in a flying accident near Faversham, aged 19 years.

Royal Aero Club no.2238 Certificate awarded on 28 Dec. 1915 in a Maurice Farman Biplane.
Educated at Victoria College, Jersey
Commemorated on Grouville Parish Memorial, Jersey