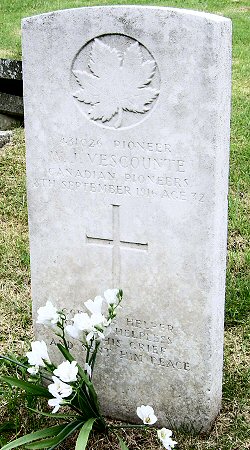 Pioneer William John Le Vesconte (served as Vescounte)
3rd Battalion, Canadian Pioneers
09/8/1916
Born in St Helier, Jersey 20 Feb 1890 (or 1889 according to Baptism record). Appears to have died in Lincolnshire, cause not known. His records are not yet generally available on the Canadian Libraries and Archives website (as at 22 Jan 2017). Married Elsie Hogben, Q4/1915, daughter Irene born Q3/1916.