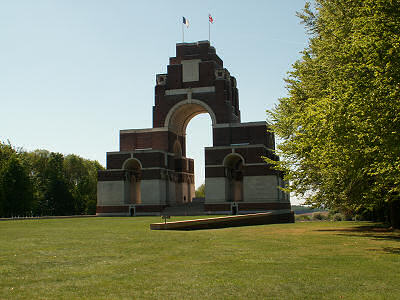 Thiepval Memorial, France, Somme.
Commemorated on St Saviour's Parish Memorial, Jersey
Commemorated on St Luke's Church Memorial, Jersey
NEWS ITEM in Jersey Evening Post of Wednesday 13 December 1916
Wounded. News has been received that Private W H Livermore of 1st Dorsets, brother of Mrs A Bouchere of Georgetown, was wounded on 17 November last and is at present in hospital.
NEWS ITEM in Jersey Evening Post of Saturday 12 May 1917
Two Brothers Missing. Sometime ago we stated that Private W Livermore of the Dorsets was reported missing somewhere in France and we now learn with great regret that the family have received the sad information that the younger brother, Private F Livermore also of the Dorset Regiment, was reported wounded and missing on 25 March during the fighting in Mesopotamia. We trust shortly to be able to chronicle news of a more favourable character.