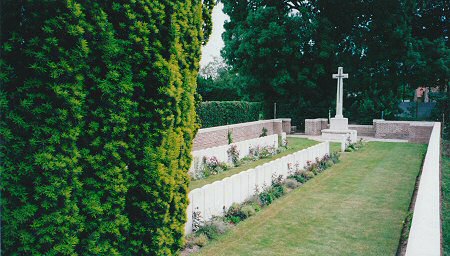 Bucquoy Communal Cemetery Extension, Pas de Calais
Picture courtesy of Mike & Rosemarie Thomas
Only son of Philip E & Ada Luce of Apppledale, St Marys, Jersey. Husband of Ethel Lucy Luce of London SW.
Killed in action, aged 28 years
Notice of Death appears in Jersey Evening Post of Tuesday 3 September 1918
NEWS ITEM in Jersey Evening Post of Friday 15 October 1915
Naval Promotion. In an extract from the London Gazette which appears in The Times of 12 October the name of P S Luce is included in the list of those who have received commissions in the Royal Naval Reserve. Mr Luce, who has been granted a Sub Lieutenancy is the son of Mr Philip E Luce of Clapham Common and the eldest grandson of the late Mr Philip Luce who for many years was Constable of St Mary.
NEWS ITEM in Jersey Evening Post of Tuesday 6 November 1917
Naval Casualty. An Admiralty communique contains the name of Acting Lieutenant Philip S Luce amongst the wounded.
Commemorated on
St Mary's Parish Memorial, Jersey
Commonwealth War Graves Commission Record