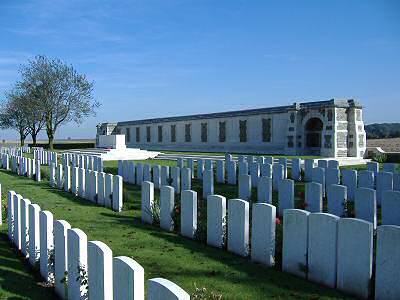 Caterpillar Valley Cemetery, Longueval
.
NEWS ITEM in Jersey Evening Post of Wednesday 20 December 1916
After Many Months Rifleman Martin Reported Killed. For several months past nothing had been heard of Rifleman Walter George Martin, one of the members of the original gallant Jersey Company, and though for a time it was hoped he might be a prisoner latterly this hope had been given up and yesterday Mr J Chevalier of the Belmont Hotel received official notification that the Rifleman was killed in action on 30 July last. Rifleman Martin was, up to the outbreak of war employed as a driver by Le Quesne & Co and had a large circle of friends who will regret to hear of his decease.