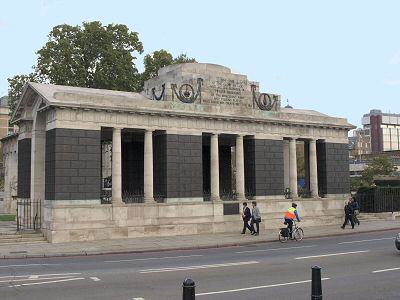 Tower Hill Mercantile Marine Memorial, London


Donkeyman Walter George Mauger
Mercantile Marine. S.S. "Therese Heymann" (London)
25/12/1914
Son of the late Richard and Elizabeth Ann Mauger. Husband of Jessie Mauger (nee Jordan), of 31, Seymour St., Dunston-on-Tyne. Born at Jersey.
Lost, aged 46 years.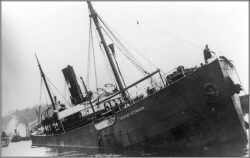 S.S.THERESE HAYMAN
Sailed from the Tyne on 25th December 1914 on voyage to Savona, Italy with a cargo of coal and disappeared without trace. The ship was not officially classed as missing/untraced until 3rd March 1915, though it is believed she was one of several ships mined off Filey around Christmas time. No wreckage or any bodies from her 21 crew were ever found.
Commemorated on
Jersey Mercantile Marine Memorial at Jersey Maritime Museum
Commonwealth War Graves Commission Record