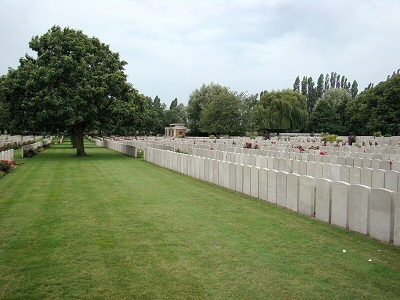 Lijssenthoek Military Cemetery, Poperinge, Belgium.
Son of Marie C. Morel and the late J. B. Morel, of Alderbury Lodge, Valley-des-Vaux, St. Helier, Jersey.


Killed in action, aged 20 years.


NEWS ITEM in Jersey Evening Post of Wednesday 15 December 1915
Roll of Honour. News has been received of the death in action on 12 December of Rifleman Emile Morel of the Kings Royal Rifles. The deceased, who was only 21, was the fourth son of the late Mr J B Morel and Mrs Morel of Alderbury Lodge, Vallee des Vaux. It is a very sad coincidence that his father died on the same day.