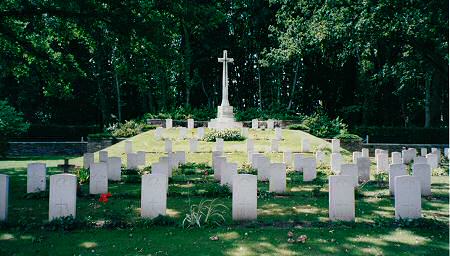 Gorre British & Indian Cemetery, near Bethune
Son of Mrs. S. Quesnel, of Seaside Cottage, Beaumont, Jersey.

Killed in action, aged 21 years
NEWS ITEM in Jersey Evening Post of Wednesday 17 January 1917
Roll of Honour. Mr & Mrs Albert Quesnel of Beaumont have received a letter from the officer commanding 1st Devons informing them of the death of their son, Corporal Percy Quesnel. The letter states that Corporal Quesnel was killed by shell fire while on duty during a bombardment on 4 January, death being instantaneous. This promising young soldier was only 21 and had a good record of service with his Company and all the officers, NCOs and men are sorry to lose him. The Commanding Officer expresses his deepest sympathy with the bereaved parents. Percy was the youngest of four sons of Mr & Mrs Quesnel serving with the Colours, one of whom was awarded the DCM some time ago. We would express our condolences with the family of this young hero.