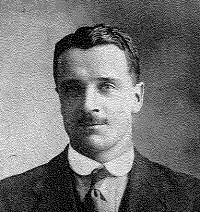 Private William Irvine Simon
5th Battalion, Cameron Highlanders
13/04/1918
Son of the late Captain John Francis Simon formerly of The Hollies, St Peters, Jersey.
One of two brothers who both fell within one year. Educated at Victoria College.


Killed in action near Ypres, aged 30 years.
NEWS ITEM in Jersey Evening Post of Friday 24 May 1918
Roll of Honour. Mrs Esnouf of 11 Kensington Place has received news that William Irvine Simon, second son of Captain J F Simon who formerly resided at The Hollies, St Peter has been killed in action. This soldier having been called upon to make the supreme sacrifice on the anniversary of his birthday, 13 April.