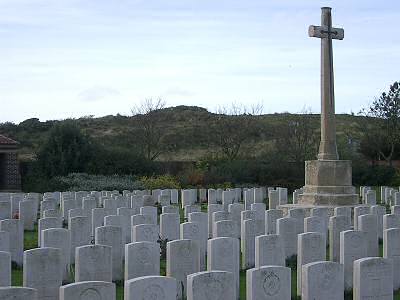 Les Baraques Military Cemetery, Sangatte, Pas de Calais.
Youngest son of Philip & Eliza Rachel Graut (née Mallet) of 16 Chevalier Road, St Helier, Jersey. Husband of Muriel Sulivan of 10, Chevalier Rd., St. Helier, Jersey. One of two brothers who both fell. Brother of Lance Corporal Herbert Mallet Graut.

Died, aged 28 years.
NEWS ITEM in Jersey Evening Post of Tuesday 11 February 1919
Death of a Young Jersey Tradesman. We regret to learn of the death which has taken place whilst serving with the Colours of Mr H Graut, a young tradesman who was the proprietor of a grocery and provision store in Charing Cross. The deceased, who was called up for service with the Royal Army Ordnance Corps, was taken ill some little time ago and his wife, nee Miss Sullivan, who has been managing the business in his absence on military service left the Island to visit him. Unfortunately, as stated above, he has succumbed at one of the Military Hospitals. His parents, who have lost another son in the war, and the widow have our heartfelt sympathy.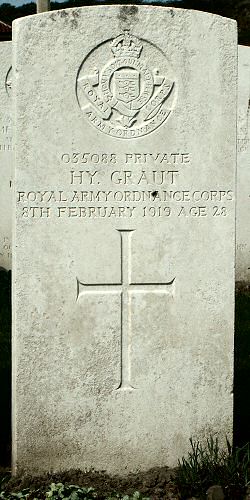 Private Henry George Graut
Royal Army Ordnance Corps (Calais Depot)
8/02/1919
Notice of Death appears in Jersey Evening Post of Wednesday 12 February 1919
Commemorated on All Saints Church Memorial
Commonwealth War Graves Commission Record